"Friends affirm life."
Loving and caring for our friends is such an important part of life. When a friend is going through hard times, it is essential to encourage her/him and provide her with accurate information. If you are concerned about a friend or loved one who is dealing with a difficult situation, HELP Pregnancy Center is a wonderful resource for information, education, assistance, and support.
How can you help your friend who may be pregnant?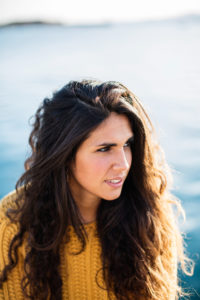 Bring your friend to the HELP Pregnancy Center
Call the Center with any questions that you have: 704.289.5133
Have your friend call us to set up an appointment
Come in to obtain information and brochures to give to your friend
Call us to ask for a referral or information
Receiving love and support during this time is pivotal to your friend's physical and emotional health. We offer support in the form of pregnancy tests, classes, supplies, and peer counseling. Don't let your friend deal with this alone. All of our services are completely free and confidential, so don't hesitate to call!
Other resources that you may find beneficial:
Turning Point (shelter for those suffering from domestic violence) 704.283.9150
http://www.unioncountyturningpoint.org/
Lois' Lodge (a safe home for pregnant women and girls) 704.332.4003
http://www.loislodge.org/loislodgehome.html
Agape Christian Counseling (professional counseling services) 704.849.0144
http://www.agapechristiancounseling.org/index.html
Celebrate Recovery (a program for substance abuse and addictions) 704.469.5642
Christian Adoption Services 704.847.0038
http://christianadopt.org/contact-us/contact-information/
Union County Department of Social Services 704.296.4300
http://www.co.union.nc.us/HumanServices/SocialServices/tabid/396/Default.aspx
Union County Health Department 704.296.4800
http://www.co.union.nc.us/HumanServices/HealthDepartment/tabid/298/Default.aspx
RAINN: The Rape, Abuse, and Incest National Network 1.800.656.HOPE
http://www.rainn.org/
Mercy Ministries (drug and alcohol addictions, depression, eating disorders, unplanned pregnancy, physical and sexual abuse, and self-harm) 615.831.6987
http://www.mercyministries.org/homepage/
"A friend loves at all times." ~Proverbs 17:17a