The HELP Classes are designed with you in mind. As your baby is developing within you according to Gods perfect design, you can be preparing yourself physically, emotionally, and spiritually for the birth of your child. By attending classes, you will become eligible to receive maternity clothes, a layette of newborn baby items, new and used infant equipment and car seats all free of charge to you! This is the perfect opportunity to ask all the questions you may have about you pregnancy, childbirth, and parenting. We are praying for you and are here for you and your baby!
Call us for more information: 704-289-5133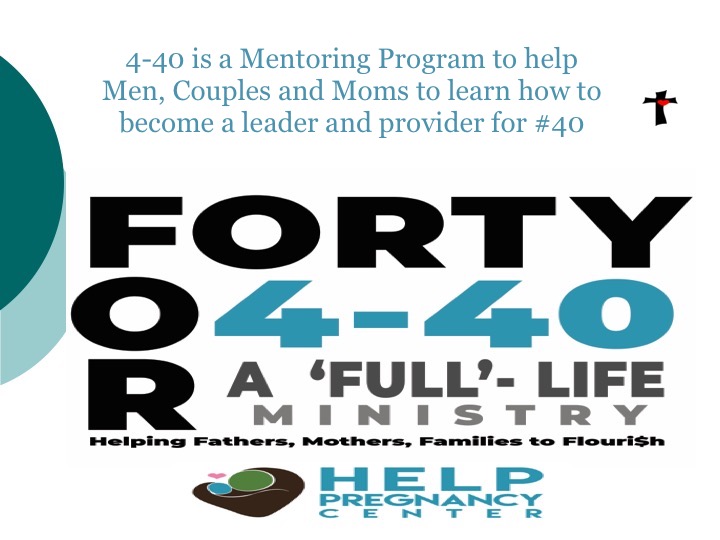 Tuesdays and Thursdays
6:15PM – 7:30PM.   (12 Session Program)
* For-Forty program – Offered to Men, Women and Couples
#1 – The NOT-So perfect family – A study that looks the life of King David who had the worst family ever, yet became the greatest leader ever.  How did he overcome? You can do it too!
#2-4 Whipping Worry and Anxiety – Physical techniques to overcome anxiety, thought changing techniques to gain a peaceful mind, and finding the inner strength to thrive in a tough world.
#5-8 Dollars and Sense – Learn to manage the top issue all families struggle with – Money Management
#9 – Time Management, #10 – Health and Body Management, #11 – Sleep and Rest Management
#12 – Wealth Management – Yes, once you have all the other things down, you will need advanced $ tips, straight from the book of wisdom.
For HPC clients.  Attend four (4) 4-40 classes and receive credits for a choice of a $25 gift card (Walmart, Gas cards, Chic-fil-A ), car seat, stroller, pack & play, or when available, a laptop. Couples cannot combine their individual class credits.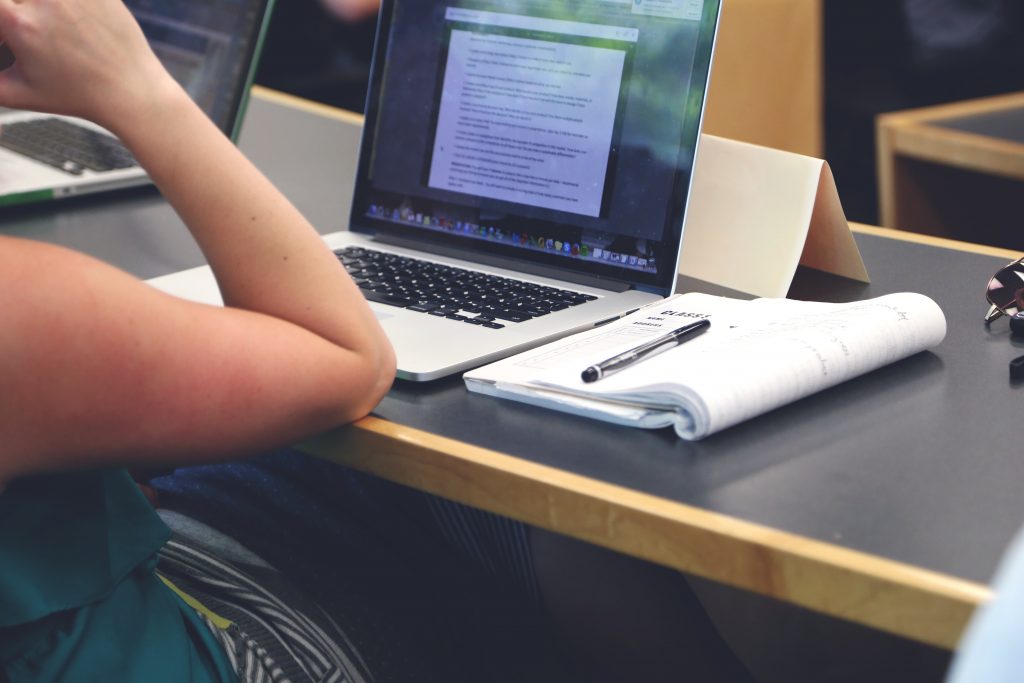 English classes available:
Monday:
10am – Parenting
1pm MOMS HELP Support Group
Tuesday (rotating weeks):

10am Breastfeeding (must be breastfeeding or intending to breastfeed to receive credit for this class)
6pm 1st Tuesday Nutrition/Over-the-Counter Medications
2nd Tuesday Chiropractor
3rd Tuesday Budgeting/Over-the-Counter Medications
4th Tuesday Pregnancy (must be pregnant to receive credit for this class)
5th Tuesday Chiropractor
*Forgiven and Set Free Class (11 week study starting March 2nd)
Thursday (rotating weeks):

10am Bible Study
6pm 1st Thursday Chiropractor
2nd Thursday Car Seat Safety
3rd Thursday Pregnancy (*must be pregnant to receive credit for this class)
4th Thursday Pregnancy (*must be pregnant to receive credit for this class)
5th Thursday Chiropractor
*Forgiven and Set Free Class (11 week study starting March 2nd)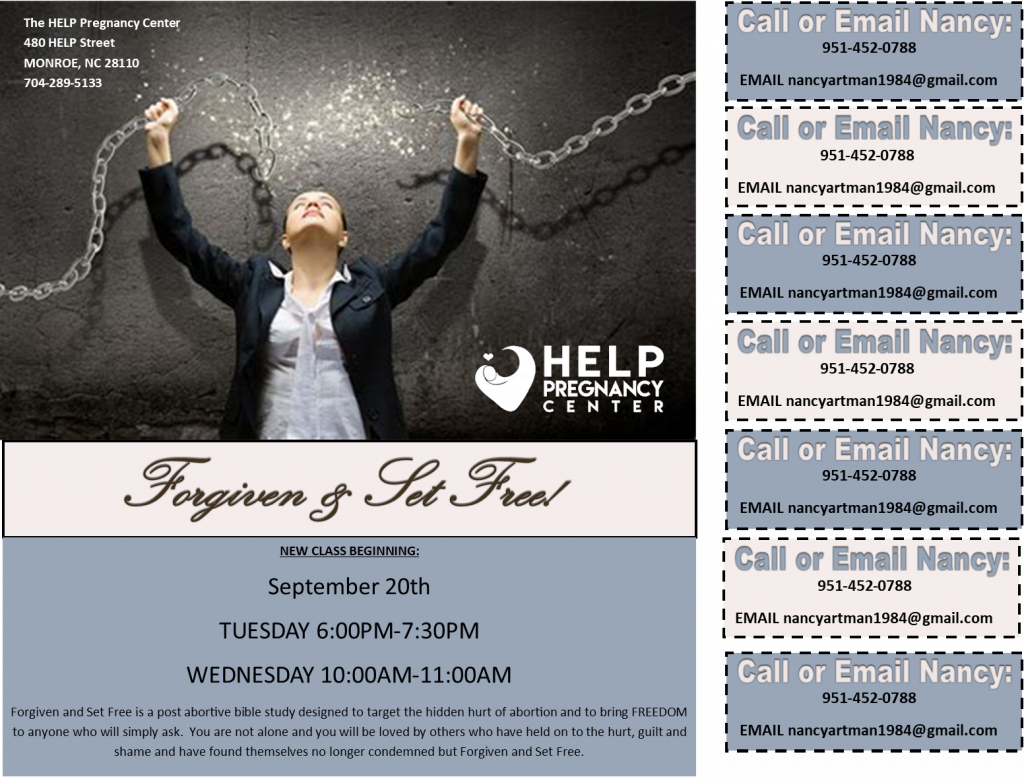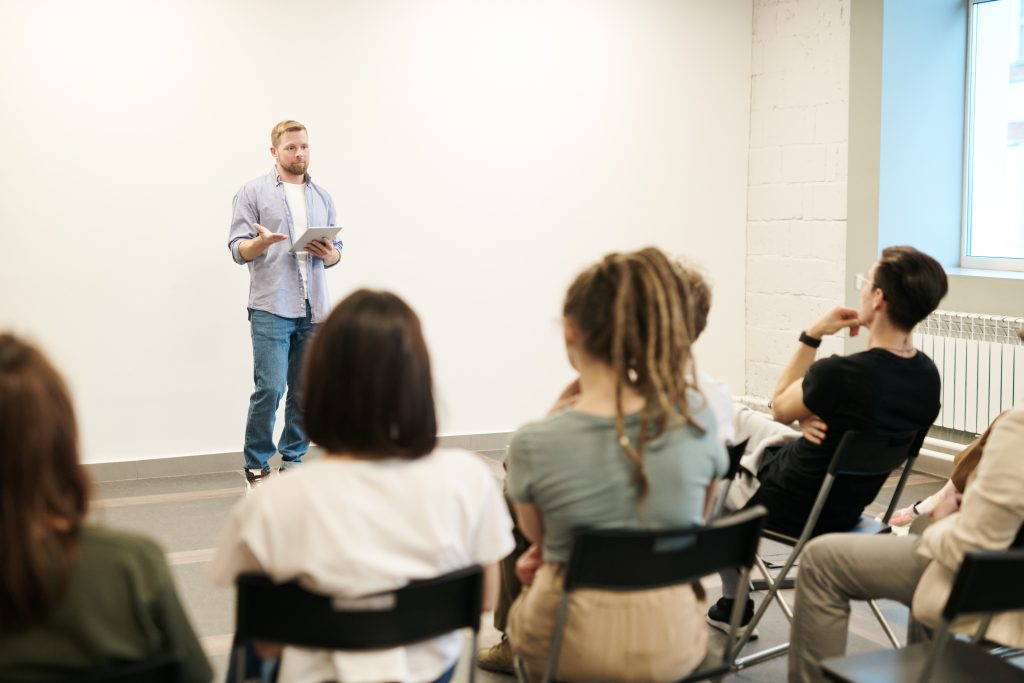 Spanish Classes available: (*Must speak/ understand Spanish to receive credit for these classes)
Monday: 
10am Spanish Parenting
Wednesday:
10am Spanish Bible Study